Data.Gov.Uk a Year On
OpenTech, 2010-09-11
Rufus Pollock
[Open Knowledge Foundation]
Licensed under cc-by v3.0 (any jurisdiction)
Open Knowledge Foundation


OKF: Founded 2004 / Not-for-profit
Promoting, Creating, Disseminating Open Knowledge
OpenTech a Year Ago!
data.gov.uk Was But a Twinkle in a Civil Servant's Eye
Open Data is Great But Data Needs to Be Used!
Where Does Our Money Go When We Pay Taxes? Know (and show) exactly where every £ € $ went to ...
Gov Spending is 40% of GDP in UK
Many misconceptions:
- Defence < 5%
- Old Age More than Education
Uses lots of data from data.gov.uk
What Are the Lessons?
Getting Data Automatedly

# Get it

$ datapkg install ckan://gla-spending getdata/
Registering ...
Created on disk at: getdata/gla-spending
Downloading package resources ...
                          100% |=========================| 1.1 MB    00:00

# Now use it

$ paster loader gla
Committing before processing row 0
Committing before processing row 1000
Committing before processing row 2000
Committing before processing row 3000
Committing before processing row 4000
Committing before processing row 5000
  
Developing the Ecosystem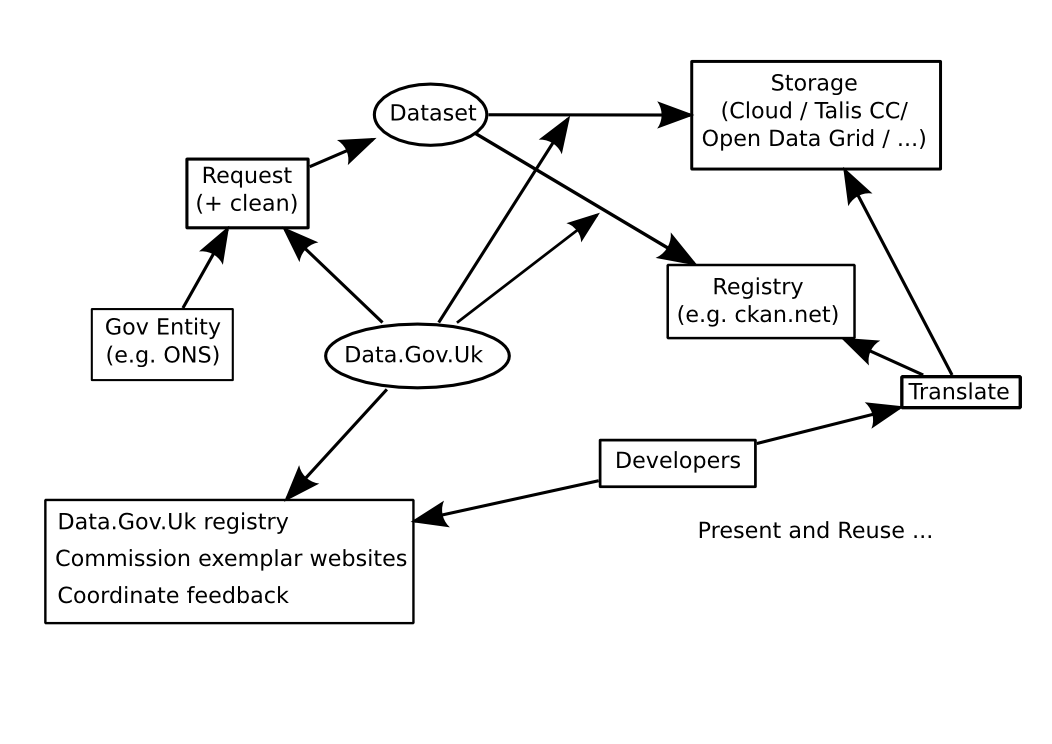 An Example from ckan.net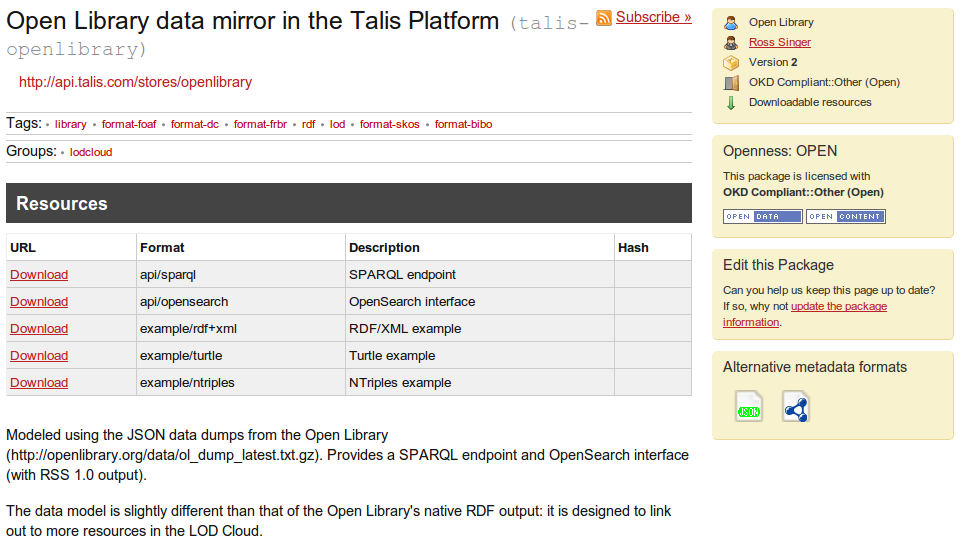 Data.gov.uk APIs: Catalogue and Datasets
Enabling people to do stuff automatedly
Thank-You
Rufus Pollock
rufus.pollock [at] okfn [dot] org